If you are an author or know one that would be interesting on this page, please contact us at:

help@rockymountainparanormal.com

Click on a book for the interview with the author

---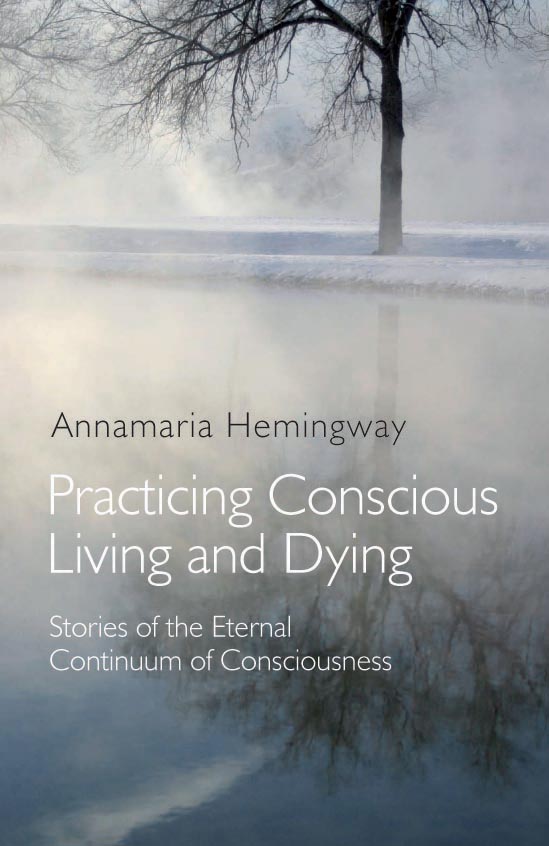 Annamaria Hemingway
Annamaria is a Ph.D. candidate and currently writing her dissertation on

The Near-Death Experience: A Mythic Model for Conscious Living and Dying.
She also writes articles for various magazines and her work is primarily focused on
all aspects of conscious living and dying. She is also a member of the
International Association for Near-Death Studies.
---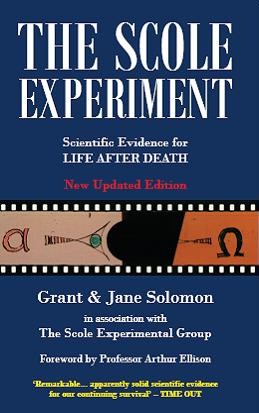 Grant & Jane Solomon

The Scole Experiment chronicles the extraordinary results of a five year investigation into life after death.
At the beginning of 1993, four psychic researchers embarked on a series of experiments in the Norfolk village of Scole.
The subsequent events were so astounding that senior members of the prestigious Society for Psychical Research asked
to observe, test, and record what took place.

---
Philip Hutchinson
(a professional actor and Equity member) who also sits on the Council of The Ghost Club, the oldest paranormal society in the world, founded by Charles Dickens in 1862 (
www.ghostclub.org.uk
). He is a paranormal investigator who has been involved in ghost hunts at many haunted buildings and has been acknowledged in several books on ghosts and local history, including as advisor to the late Andrew Green for his final book 'Unknown Ghosts Of The South-East'.
---

Lydia Roberson
My name is L. Roberson and everyday of my life I fight against my fears. I try with God's help to live in a world filled with horrors. I have built many Fright Houses and have managed to move out of most of them but…
I still live in some of the houses. One day soon I pray that I will be able to move out of all of my Fright Houses.
---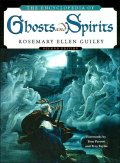 Is a full-time as a paranormal researcher, investigator and author. She has written 31 books on a wide range of paranormal, spiritual and mystical topics, including several leading single-volume encyclopedias. Her work has been translated into 13 languages and has been selected by major book clubs around the world. She makes numerous media appearances.
She is a columnist for TAPS Paramagazine and a consulting editor for FATE Magazine. She is a member of the League of Paranormal Gentlemen, a team of paranormal experts that works for Spooked Productions on docu-dramas about paranormal cases, and she is an investigator for the IAmHaunted.com paranormal team.
Guiley holds a BA in Communications from the University of Washington, Seattle. In 2001 she obtained a PhD from the International Institute for Integral Human Sciences in Montreal in recognition for her work in the field.
Visionary Living, Inc.. formed in 2000, is her umbrella company for her publishing and media work. Guiley lives in Maryland near Baltimore.


---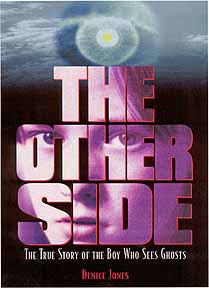 Denice Jones
When Denice's 10 year old son, Michael, begins seeing strange objects he describes as light and dark shadows, no one believes him. But when objects levitate and people are locked in closets, they come to believe that their house is haunted. They try exorcisms and psychic detectives. Nothing helps. They move, but the demonic acts continue and become more and more dangerous. Then Denice realizes that it's not the house that's haunted; it's Michael.
As our healing process began, the idea for the L.I.F.E. Foundation took hold. With the help of the public, media contacts and my attorney I have found many reputable Paranormal Investigators throughout the United States and other countries. In every State, help is available to you! We have investigated each of their credentials before asking them to come aboard.
---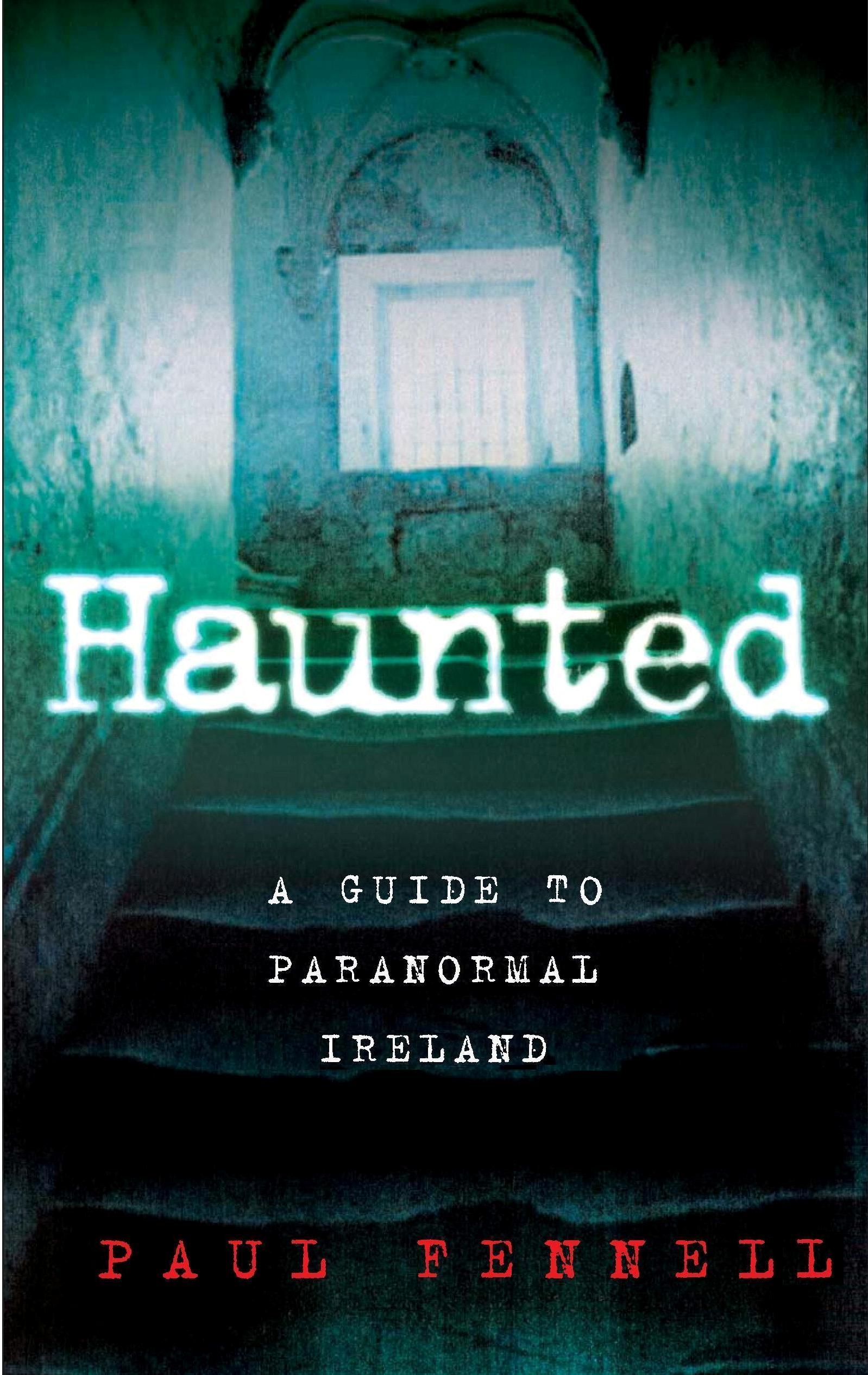 Paul Fennell
Haunted; A guide to paranormal Ireland; a new book written by Paul Fennell.
Haunted is the most comprehensive guide to paranormal Ireland written to date;
in it Paul will take you on a journey to into the world of Ghosts, Spirits and Legend.
---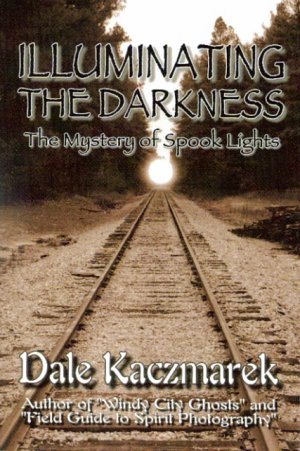 Dale Kaczmarek
Dale D. Kaczmarek, oversees all functions of the main branch of the Ghost Research Society, located in Oak Lawn, Illinois. He currently publishes and edits The Journal and formerly the Ghost Trackers Newsletter, directs "Excursions Into The Unknown, Inc." and coordinates the Midwest Ghost Exposition. Dale also directly coordinates all State Coordinators nationally and Area Research Directors in overseas countries.
I have written two books "Windy City Ghosts" and "Windy City Ghosts II" which deals with strange and unusual sightings around Chicago. I have also written a book detailing spirit photography entitled, "A Field Guide to Spirit Photography". My most recent book is devoted to ghost lights and is titled "Illuminating the Darkness: The Mystery of Spooklights".
---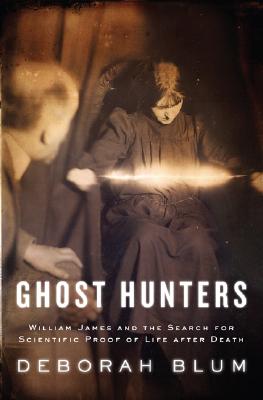 Deborah Blum


Pulitzer Prize-winning science writer has been a professor of journalism at the University of Wisconsin-Madison since 1997. She is president of the National Association of Science Writers and a member of the Committee on Public Understanding of Science and Technology of the American Association for the Advancement of Science (AAAS)
Ghost Hunters: William James and the Search for Scientific Proof of Life After Death is the story of a small group of scientists who launched a determined scientific investigation into the "unexplainable" incidences of clairvoyance and ghostly visitations that had suddenly become national obsessions. What began as a matter of curiosity became for the investigators an all-consuming, lifelong quest for evidence of the existence of the supernatural realm. Pulitzer Prize-winning author Deborah Blum uses her scientific insight and extraordinary storytelling skills to explore nothing less than the ever relevant nexus of science and religion, as it played out in the personal and professional lives of some of the greatest thinkers at the turn of the twentieth century.





---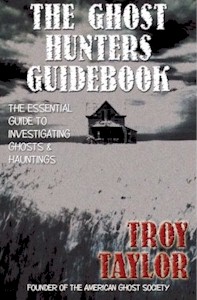 Troy Taylor
The author of more than 40 books about history, hauntings and the unexplained in America, including Haunted Illinois, The Ghost Hunter's Guidebook, Weird Illinois and many others. He is the founder and president of the "American Ghost Society", a national network of ghost hunters that collects stories of ghost sightings and haunted houses and uses investigative techniques to track down evidence of the supernatural.
Taylor was born on September 24, 1966 in Decatur, Illinois, a Midwestern city that is steeped in legend and lore. Even the hospital in which he was born is allegedly haunted by a phantom nun! He grew up fascinated with "things that go bump in the night", as well as the writings of haunted travel writer Richard Winer and legendary ghost hunter, Harry Price. In school, Taylor was well-known for his interest in the paranormal and often took friends on informal ghost tours of haunted places all over downstate Illinois. He would later turn this interest into his full-time career.
---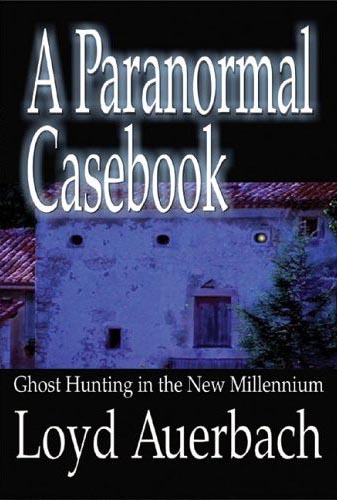 Loyd Auerbach


In cases when mysterious phenomena jar our understandings of the material world, the experts in paranormal research can provide astonishing explanations. A parapsychologist and paranormal investigator, the author of this volume plumbs 25 years of experience to create a personal and captivating account of events both common and uncommon to the field of paranormal research. Anecdotes and studies in this volume run the gamut from encounters with intelligent entities and imprints of past events to peculiar moving objects to those events that may seem paranormal but actually have common explanations. Major research centers and related resources are discussed, and advice is given on how to judge the credibility of self-professed ghost hunters.
---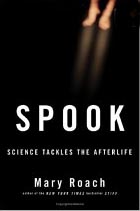 Mary Roach

What happens when we die? Does the light just go out and that's that--the million-year nap? Or will some part of my personality, my me-ness persist? What will that feel like? What will I do all day? Is there a place to plug in my lap-top?" In an attempt to find out, Mary Roach brings her tireless curiosity to bear on an array of contemporary and historical soul-searchers: scientists, schemers, engineers, mediums, all trying to prove (or disprove) that life goes on after we die. She begins the journey in rural India with a reincarnation researcher and ends up in a University of Virginia operating room where cardiologists have installed equipment near the ceiling to study out-of-body near-death experiences. Along the way, she enrolls in an English medium school, gets electromagnetically haunted at a university in Ontario, and visits a Duke University professor with a plan to weigh the consciousness of a leech. Her historical wanderings unearth soul-seeking philosophers who rummaged through cadavers and calves' heads, a North Carolina lawsuit that established legal precedence for ghosts, and the last surviving sample of "ectoplasm" in a Cambridge University archive.
---
J. Allan Danelek


What are ghosts? Can anyone become one? How do they interact with time and space? Stripping away the sensationalism and fraud linked to this contentious topic, J. Allan Danelek presents a well-researched study of a phenomenon that has fascinated mankind for centuries. Analyzing theories that support and debunk these supernatural events, Danelek objectively explores hauntings, the ghost psyche, spirit communication, and spirit guides. He also investigates spirit photography, EVP, ghost-hunting tools, ouija boards, and the darker side of the ghost equation-malevolent spirits and demon possession. Whether you're a ghost enthusiast or a skeptic, The Case for Ghosts promises amazing insights into the spirit realm.
---
Lorraine Warren
Part of the Paranormal research team that started it all.
NESPR is a theological society founded by Ed and Lorraine Warren in 1952. The Warrens have investigated almost 10,000 hauntings and paranormal phenomena in the United States and Europe over the last fifty years.
---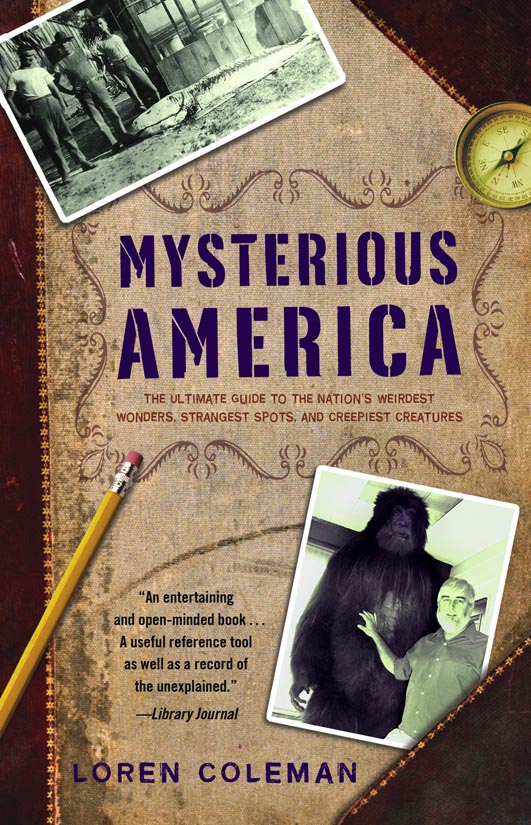 Loren Coleman
Loren Coleman is one of the world's leading cryptozoologists. An honorary member of the
British Columbia Scientific Cryptozoology Club, and several other international organizations,
he is also a Life Member of the International Society of Cryptozoology. Starting his fieldwork
and investigations in 1960, after traveling and trekking extensively in pursue of cryptozoological
mysteries, Coleman began writing to share his experiences in 1969.