ABOUT US
CONTACT US
INVESTIGATIONS
EVENTS/CLASSES
IS IT A GHOST
ALIENS
YOUR GHOST STORIES
BOOK INTERVIEWS
Bob Lewis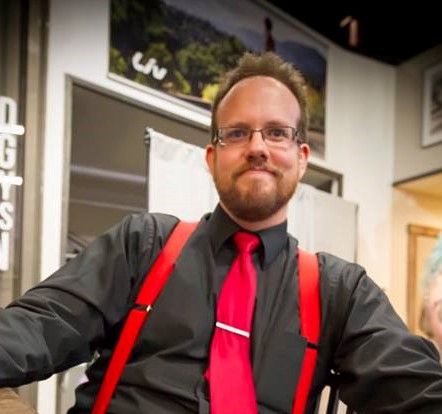 Bob Lewis has an eclectic and interdisciplinary background, an obsession with the weird, an overactive sense of curiosity. He holds degrees in Biology, English, Mathematics, and Psychology (and if that werenít enough, also took a minor in Astrophysics and then returned to grad school for more) and has a background in interdisciplinary study and research that lends itself well to investigations of unknown or unusual phenomena. Furthermore, he has professional experience in writing and publishing, magic and mentalism, and education.

He recently started a YouTube channel dedicated to the horror genre and the macabre called Phobophile and is currently in the process of organizing several other business ventures. When not working, he reads as much as he can about almost every subject, enjoys museums and operas, tinkers in his workshop, maintains several collections (including a large library and a collection of bizarre and macabre curiosities) and plays a borderline unhealthy amount of chess.

His philosophy regarding paranormal investigation is one of maintaining genuine openness to every claim or investigation: that is, to neither believe nor disbelieve any claim until an investigation is complete. Heís never seen a ghost yet, but thinks it would be rather exciting to do so. In the meantime, he enjoys the thrill of investigation itself and canít resist the opportunity to share a good ghost story over the campfire from time to time.